History and FAQs
Microtek builds toolkits and technology bundles for Technical and Trade schools throughout the United States. We are a one stop shop for all tools and technology needs as well as support. We customize all kits based on the needs of the specific programs and offer products from all major manufacturers at special education industry discounts. Our prices will allow the highest quality products to fit into the tightest budgets. With Microtek, schools don't have to tarnish the quality of the education being provided with low quality tools or technology products.
Tool Kit History
Microtek started out as a distributor of material handling products and warehousing equipment. Over the years, Microtek evolved first into a kit building company and eventually into a custom technology builder and distributor.
From the humble beginnings of providing electronic U-build kits to local schools in the 80's we have grown into a multifaceted organization - providing tools, test equipment, art supplies and technology products to schools throughout North America.
---
Tech History
Microtek has developed and deployed custom PC images for more than 20 years. In that time, PC's have gotten smaller, faster, more mobile and we have evolved with them. Today, Microtek continues to develop and deploy images to meet our client's needs and budget.
In the Summer of 2019, we deployed our newest imaging server and greatly expanded our production capabilities. We calculate that we can now deploy a custom image to over 2,000 computers a week and possibly much more if we had more people to keep up with the server's full capacity. Technology doesn't stop changing and advancing and neither do we.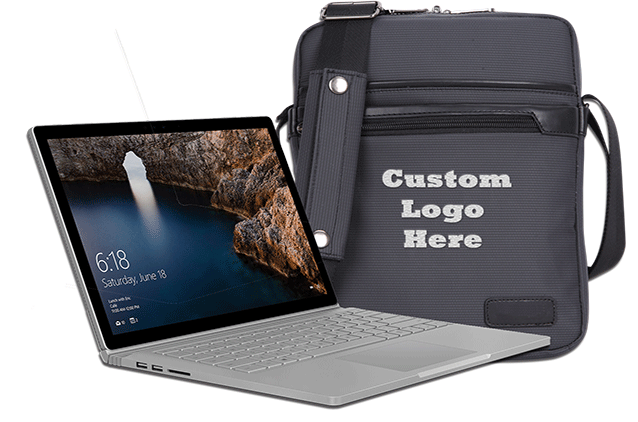 ---
Microtek's Imaging Advantage:
Our years of experience, have taught us one inevitable fact;
Sometimes, things break.
We have also learned that it is not whether something can be broken that matters as much as whether something can be fixed. This is where Microtek stands above the rest.
During the image development process, we build in features and install custom supporting software that makes the end user's experience more reliable and enjoyable. We remove unwanted software that may cause problems or slow performance with your system. We remove any third-party software and trial versions of software that are not needed. All of this adds to the reliability of the PC and improves the end user's experience.
---
FAQ's
Who is Microtek?
We are a custom tool kit and technology bundle provider. We work with our clients to develop the perfect solution for their program or department and then build and deliver the solution to the end user.
What is a Custom Took Kit?
A custom tool kit is whatever it needs to be for our clients' programs. We will work with you to design the perfect kit and keep it in your budget. Then we package it and deliver it to the end user.
Why is a kit better then buying tools from a supply house?
Microtek works with all major tool manufacturers to bring the best tools in any industry to our clients at a great value. We leverage our large buying power and low overhead to offer industry leading brands at highly discounted prices. It is our goal to deliver what you need for your program and a price that is right for your budget.
What is a Custom Technology Bundle?
A custom technology bundle is a PC or Compute Device along with all of the necessary software, settings and peripheral devices needed to satisfy the needs of an end user.
Why is our technology bundle better than buying a PC from a big box electronics store?
Much like our tool kits, we work with all major computer manufacturers and purchase directly to remove unnecessary mark-up and reduce costs.
Microtek also creates and deploys a custom image for your program. This reduces the amount of time and effort required to orientate a user to a new PC.
We also operate as the first point of contact for support.

Microtek is an Authorized Warranty Service Provider for several manufacturers. We now how the computers work and better yet, how to fix them when they don't.
What does a custom tool kit cost?
The prices vary as much as the program needs do but our large buying power guarantees that we can deliver a better product at a better price than the average supply house.
What does a custom technology bundle cost?
These prices vary even more than tools. Computer technology is very competitive and changes quickly but our bulk buying and industry leading services guarantee the most competitive price available.
Why not use a traditional computer lab?
Traditional computer labs are expensive, inflexible, resource intensive and tend to be obsolete before the lease term is up. They represent a large capital expense that you then must pay to maintain.
What is your turnaround/lead time?
We work with your organization to address all specific timeline needs. However, our standard turnaround times are 10-14 business days for no-stock kits. Many of our clients provide us with advanced forecasting in order to reduce this lead time and we encourage that whenever possible.
What are your hours of operation?
Monday – Friday, 8:00am-4:30pm MST
What is your warranty replacement policy? (Tools)
We honor the warranty provided by any of the tool manufacturers we use. However, we are your warranty contact so that you don't have to deal with the glacial pace of large corporations or go out of your way because of a defect.
What is your warranty replacement policy? (Technology)
We honor the warranty provided by any of the technology manufacturers we use. However, we are your warranty contact as well as an authorized repair facility for most manufacturers so that you don't have to deal with the glacial pace of large corporations or go out of your way because of a manufacturer's defect.
What is your freight policy?
Free freight ground shipping on any customized toolkits or technology bundles.
What is your minimum order amount?
No minimum order required.
---
Testimonials
They helped us customize, not just a bag and the tools inside, but an effective way to start our students off on the right foot.

―Damon Fugett, Associate Director, DeHart Technical School